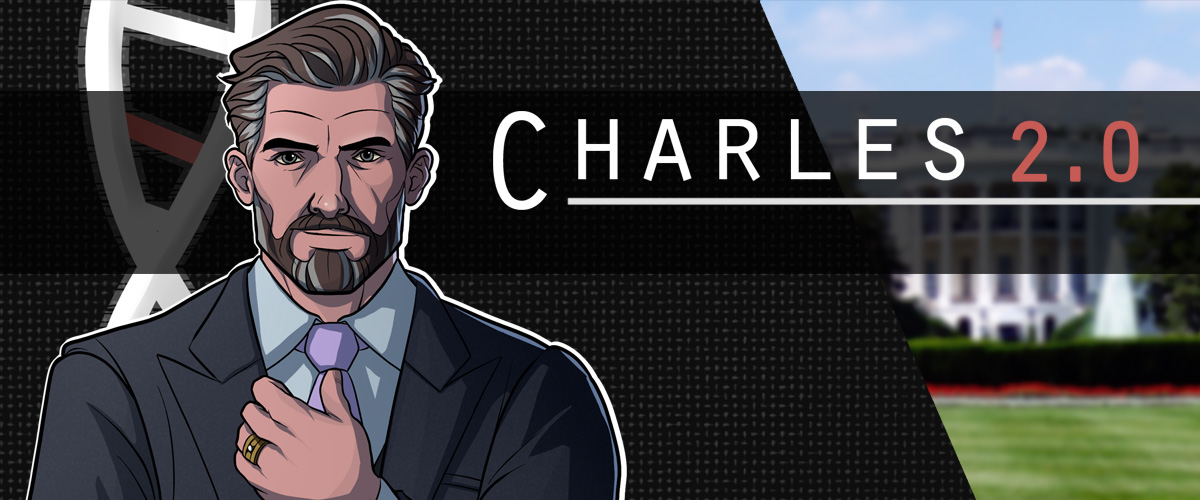 Charles 2.0
Are you a convincing president?
---
The game is live! Wolfscade and I (Bob) have been hard at work to bring you this game for Nanoreno 2019.
What happens when you wake up with no memories, but find that you're actually the president? Can you put on a convincing enough display to fool the public, reporters, and even your spouse? Or will you stumble and accidentally expose some of the government's greatest secrets?
We'd love your feedback! Feel free to tweet at us (@Wolfscade or @bobcgames) or leave comments either here on on the game page.
Files
Charles20-1.0-linux.tar.bz2
54 MB
Mar 31, 2019
Charles20-1.0-mac.zip
49 MB
Mar 31, 2019
Charles20-1.0-win.zip
49 MB
Mar 31, 2019
Charles20-1.0-android.apk
52 MB
Mar 31, 2019